The Groundhog is published monthly by the Mentone Area Preservation Association which was conceived on Groundhog Day, 1982. MAPA was organized April 6, 1982, for the purpose of preserving and protecting the heritage, natural environment, and other unique qualities of life in the Mentone area, and is chartered as a non-profit organization by the State of Alabama.
Read the first edition of The Groundhog (118 KB PDF).
The staff of The Groundhog staff consists of Editor, Susan Cherones; Design Manager, Beverly Bates; Contributing Writers Linda Brown, Kristen Emory and Larry Smalley.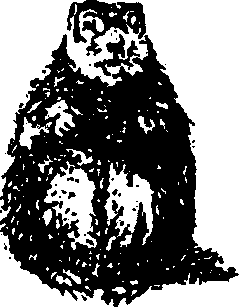 Contact Editor Susan Cherones with Letters to the Editor, story suggestions, business and organization news or general inquiries at GroundhogNews@aol.com. Mail: P. O. Box 387, Mentone, AL 35984.
Contact Design Manager Beverly Bates at GroundhogDesign@yahoo.com about advertising in The Groundhog.
The deadline for all material for The Groundhog is the 18th day of the month preceding publication. The Groundhog is due out by the first of each month.
You can have The Groundhog delivered to your mailbox for just $20 per year. Subscribe for yourself or as a gift for someone you love by sending a check and a name/address to The Groundhog, PO Box 387, Mentone, AL 35984.
Copyright © 2008 Skye Enterprises. All rights reserved.